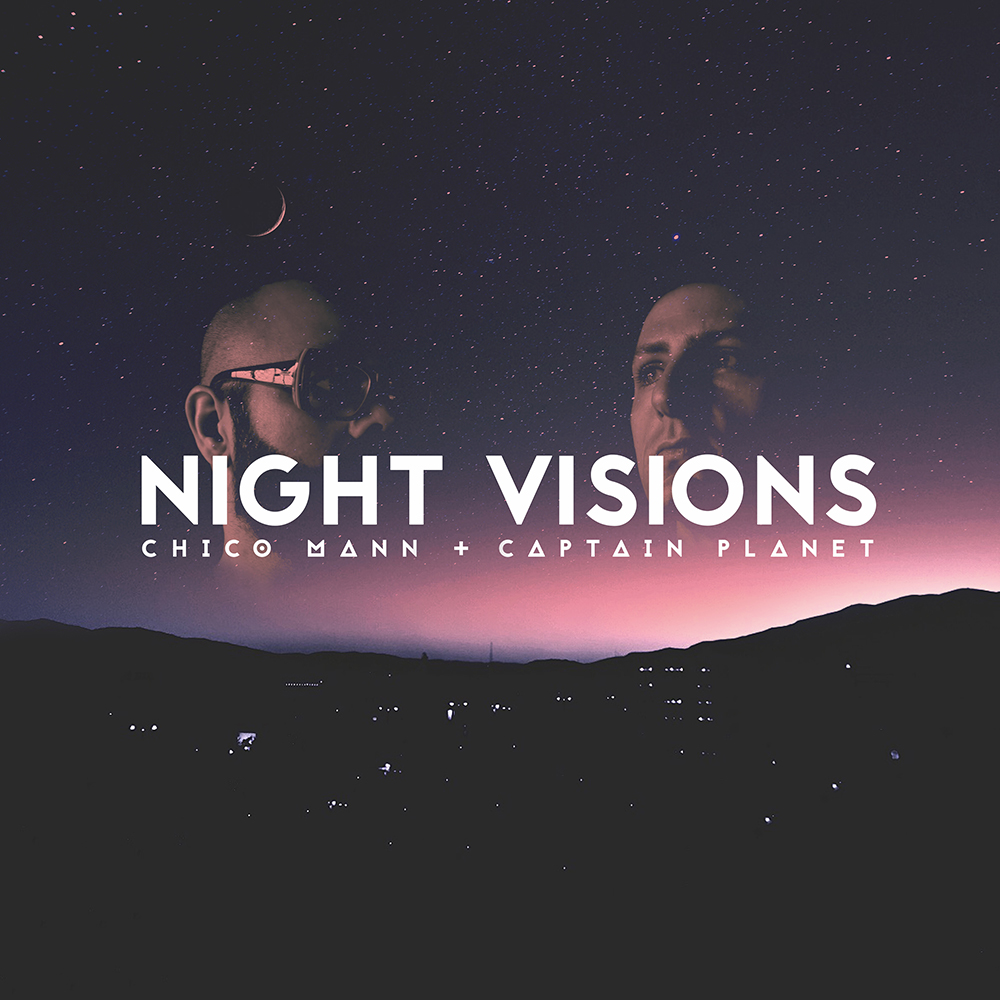 ALBUM: Chico Mann & Captain Planet – 'Night Visions' is out now worldwide
The critically acclaimed new album collaboration is out worldwide today.
Buy 2xLP/Digi/CD direct:
https://djcaptainplanet.bandcamp.com/album/night-visions
Stream on Spotify:
https://open.spotify.com/album/4oVstThwRERcVPY1kmGrAF
Night Visions is a collection of stories which dance alive over an infectious blend of Afro-Latin rhythms and contemporary dancefloor beats. Told by a variety of characters, drawn from the vibrant imagination of Chico Mann, these stories take place in an endless night, where we move through dimly lit clubs, jungle moonlight, pitch black desert plains, and the internal shadows of personal darkness. While the characters often stumble and search blindly in the dark, the persistent presence of a distant light provides an underlying direction and hopefulness to all the songs. Captain Planet's production, informed by his regular crowd-moving DJ sets, keeps the album sounding effortlessly danceable & contemporary. Meanwhile, Chico's vocals have an instant classic appeal, hinting at old Cuban rumba and vintage Afrobeat LP's. The two are aided by guest vocals from regular collaborators Kendra Morris & Brit Manor, as well as some talented friends who contributed additional horns, guitar & marimba.